Blog posts are on my mind right throughout each day. I always intend to work on my post just before I go to bed ... but I'll just clear my email first... but I'll just finish this paperwork... but I'll just figure out my work for tomorrow. So the blog post doesn't get done. And then I crawl into bed and write great blog posts in my mind. I even fall asleep thinking how well it flows and I'll remember that in the morning. I do a lot of composing of journaling, articles, blog posts and other random stuff in my mind as I'm falling asleep.
It's a shame all that hard work disappears during the night.
I'm sure I should take my own advice and keep that notebook beside the bed. It's a great testament to the 'write it down' mantra.
Aussie Scrap Source - I have 2 new classes for sale at Aussie Scrap Source, if either of these look like a class you would like to take, then contact your local retailer, they should be able to get them in through Aussie SCrap Source.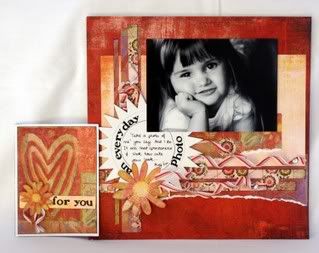 Ribbon Curling - technique using Ribbonstiff etc.
And my Extreme boy layout - I LOVE that junkitz!!! Like extreme ink and distress.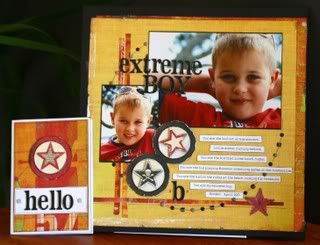 Ahhh now that Thanksgiving is over in the USA the Christmas stuff starts to come out - including all the internet fun... I forget about it for 11 months of the year and then about now I always get a giggle all over again...
This one... Create a flake... always fun. Then the ElfYourself site... the kids and I sat for hours last year with that one and I had forgotten until someone pointed it out on 2peas today. It's worth the visit.
OK last thing - Friends Johanna Peterson and Leah Fung have developed an Etsy shop together... it's called www.leahjohanna.etsy.com
and here are a few of the proejcts you can buy kits for ...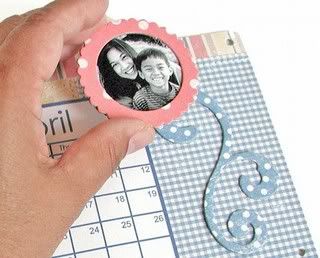 (Ok only one is showing, you'll have to click the link and look for yourself)
Ok, off to bed. To create a great blog post in my mind.
Laters.