As usual I woke fairly early this morning with the sound of a little person at the side of my bed "It's morning, mummy! I looked out my window!" I'll be excited when the switch to prefering to stay in bed happens - my 8 year old sleeps in until 10am - can't wait til the other little people in house do, so I can. I'm sure at some point around 10 years from now my hubby and I will be having the conversation about how we spent at least 10 years being woken by little people. Will we remember what that was like? And how cute they were back then. And how perhaps as teenagers they are not. lol.
This is an article about why we need to hand in our old cell phones to the telecom shops etc. Thanks to the person that sent me that link!
Pet owners - a blog dedicated just for you.
Glitter Fontastics on the Queen & Co blog. And a really cute owl made out of felt flowers etc. A submission from the UK. Very cool. I really enjoyed seeing some creativity from the UK< we don;t see much of the scrapbooking scene over there.
Canada - only just over 7 weeks til I travel to Canada for CSC4K. Here is the class schedule for London, where I will be teaching 3 times.... and Toronto where I will be teaching 3 times. If you click on my class names you will see sneak peeks :o).
I'm still trying not to think about Canada too much. For fear I burst with excitment :o)
Classes that are up on Aussie Scrap Source for pre-order now. If you want one of these kits or want to take one of these classes, there are 2 retailers in New Zealand that currently hold the classes or sell the kits. Scrapbook outlet sell a variety of AussieScrapSource kits and have had mine there, so email them... and Kiwiscraps have a lot of my classes offered in store. I'm not sure if they sell just the kits, but you can ask?!
Ok so new ones coming up for September:
Sweet Child Album:
Discover how easy it is to make an amazing mini album from a few sheets of patterned paper. This child-themed album is created from the bold BasicGrey Color Me Silly range and decorated with embellishments that include the much sought after Queen & Co felt ribbon. With an abundance of tips and tricks, this class is all about learning simple album construction, but the end product is a stunning bold album that suits any young child themed photos, girl or boy, that any crafter would be proud to display.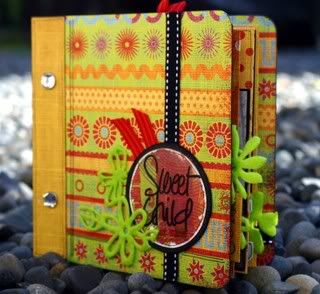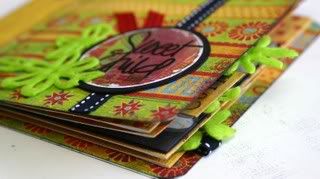 Getting It Done:
It's time to relax those rules and put those extravagant embellishments aside for just one minute. Enjoy scrapping a whole event, a whole month, or even a whole year in one layout! Learn how using fun patterned papers, basic design and bold geometric shapes can create a stunning layout with a design you can use over and over for future layouts. (Beginner)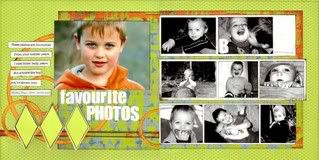 Ok my mission for this week? getting sneak peeks out for Crafting Connection classes. Watch for those.
If you have time, click some of the links on the sidebars. I forgot how much amazing inspiration you ladies post on your blogs. Like this one. .. and this one... who has been dabbling in some amazing amazing amazing digi... and scroll down for layouts on this one. Love this lady for her freedom of just getting down to it, using minimal products and creating very cool layouts.

Laters