Back to your regular schedule blogging.. I've been missing in action - stating the obvious there but in true teenage style, I'll follow it up with good reasons. I'll also promise to do better - well actually seriously, now that school is going back on Monday, I might get ownsership of my own computer back :o) (Will miss the kiddos though!)
CHA mainly - and some other work, but mainly work for CHA.
BasicGrey have 5 new lines and I was thrilled to be able to work with them , creating layouts for the CHA booth. These are just 3 of my layouts - there are more.
Periphery - greens, blues, grey-greens, vintage. Very cool. I found this one super easy to play with.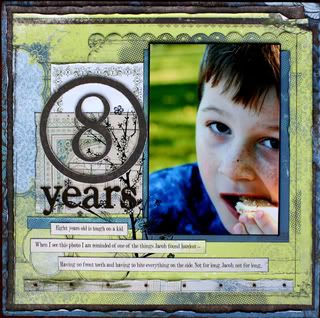 Then there is this one from Obscure. Now that I have finished working with Obscure it keeps calling my name. There is some really different papers in there. I'm fairly busy doing other assignments that I'm already assigned products for, and yet I'm itching tog et back and play with these papers. To me, they are something really different, some of them are challenging, I like that.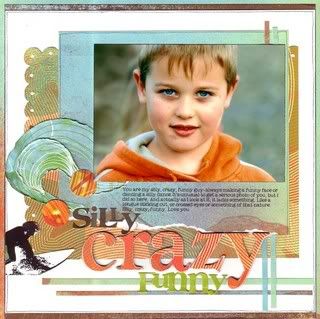 And Infuse. A fav. Easy peesy to create something beautiful.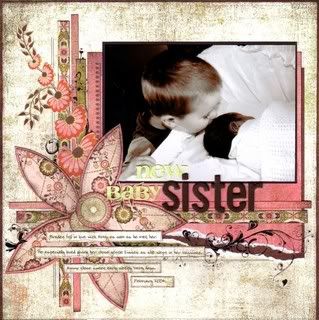 Scenic Route - Layle has been keeping us up to date with lots of samples etc of the new lines coming out. They are all on her blog. I'm excited at the thought of new Scenic Route rubons, new chipboard embellihments etc. More diecuts arrows etc. You can also see them all by clicking on the new products part here.
Ok and Queen & Co have released their CHA products - over 16 new designs of felt - and self adhesive. An array of colours in 16 designs. Plus the seperate felt flowers and new brads and other embellishments. AND my fav - acrylic stamps.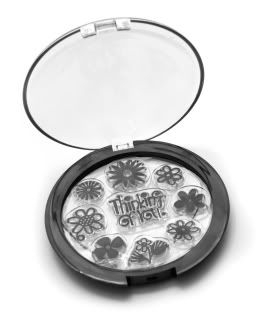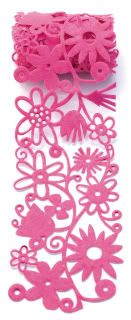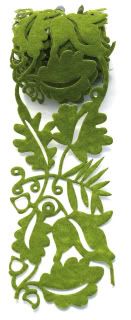 I see Heidi Swapp has a tonne of new stuff coming out, I have been watching this blog here for details. (Just scroll down for images).
Ok so my next class kit is up at Aussie Ss - it is a double layout and looks terrible on the site - in the class I use acetate shapes etc from Heidi Swapp and you can't see them on the scan. Here is a pic of the class - but even here it doesn't look too good. Looks way better sitting on my scrap desk - that isn't much help though ;o)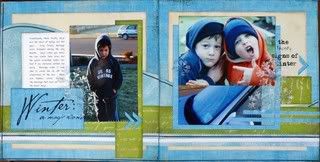 Ok so enough scrapping. Home stuff. I'm looking after my nephew for the night. 6 months old. My brother didn't even have the courtesy to drop him off during good daylight-photo-taking hours. lol. Anyway. I forgot how cute 6 month old babies can be. I also forgot what a lot of work they could be. Bathing 4 kids and getting them ready for bed etc? I take my hat off to anyone that does it. I did not scrap tonight for the first night in ages, thanks to bubba. I did however wear a nice covering of pumpkin and potato on my jersey thanks to my obvious inability to realise how much damage failing grabbing arms can do when one is feeding a 6 month old baby. Ahhh all is forgiven, he is cute. For now. lol.
laters.