Monday Morning and the house is remarkably quiet after a busy weekend of Junior Monopoly and Shrek Operation. With a constant temperature of about 8-10 degrees outside
and an actual temperature of about 35 degrees inside thanks to a roaring fire
it meant there were lots of board games and TV. And scrapping. lol.
So Paul went to the Warriors yesterday. He has to be one of the most loyal fans out there. 12 years of going to every game he can. Wind, sleet, snow... lol.. So dedicated that he is nervous and can't eat properly for a day before each game.
Well last night he came home pretty defeated. They lost again. He looked at me and he said "12 years I have remained totally dedicated to those guys and I think today I cracked and possibly admitted that I can't keep the enthusiasm up, I need a new hobby". I just about fell over. He just doesn't say stuff like that. This is the Warriors.
SO I look at him. "Me too" I say. "This scrapbooking is over-rated. I've had enough. 8 years I have been dedicated to sticking coloured pieces of paper to other coloured pieces of paper, I don't think I can keep the enthusiasm up".
I was being sarcastic, but actually there was an ounce of 'maybe' in those sentences.
His answer? He got all energetic. "I know!!! Those crochet knitted kinda plant hanger things they made in the 70s! The ones with the wooden beads!!! We could make those!"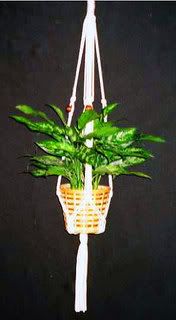 It's ok. I didn't take him seriously. Although I might go find some of the materials used and leave them lying on the bench for him to see when he comes home. A few wooden beads here. A bit of macrame stringy stuff there. lol
OK now seriously.
In my inbox this morning.
A voucher for $10 off at Kiwiscraps. Here is the link to the printable voucher. It's for any new customers. And if you use the voucher, either in an online order or in the shop, be sure to mention I sent you, because then I get $1.00 store credit too. I think. lol
Just think Aussie girls, that $10 would just about pay for your postage. Exchange rates mean you dont pay the full NZdollar either.
More scrappy stuff - a page I did for the Aussie Ss blog - WeRMemoryKeepers Comstock range. Not my fav page, just not my colours I guess. And the title is missing a dot for the 'i'. If anyone knows the location of the dot, let me know.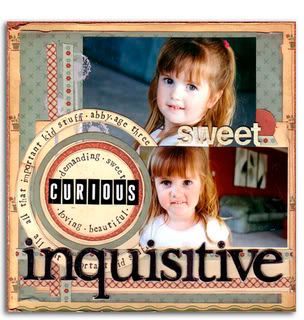 Congrats to Sarah Gladman, winner of the Scrapbook Creations Colour Comp. I had a page in that competition. Apparantly I got into the finalists - there might have been a few of those though. lol.
laters.